Daily Gold News: Nov. 25 – Gold Trading Sideways
Gold price remains close to the $1,750 level after bouncing from its Wednesday's local low.
The gold futures contract gained 0.65% on Thursday, November 24, as it remained above the $1,750 level following Wednesday's rebound from the local low of $1,719. Last week on Tuesday gold price reached new medium-term high of $1,791.80. The yellow metal reversed lower and this week it has been retracing some of the recent advances. This morning gold price is trading within its yesterday's daily price range, as we can see on the daily chart (the chart includes today's intraday data):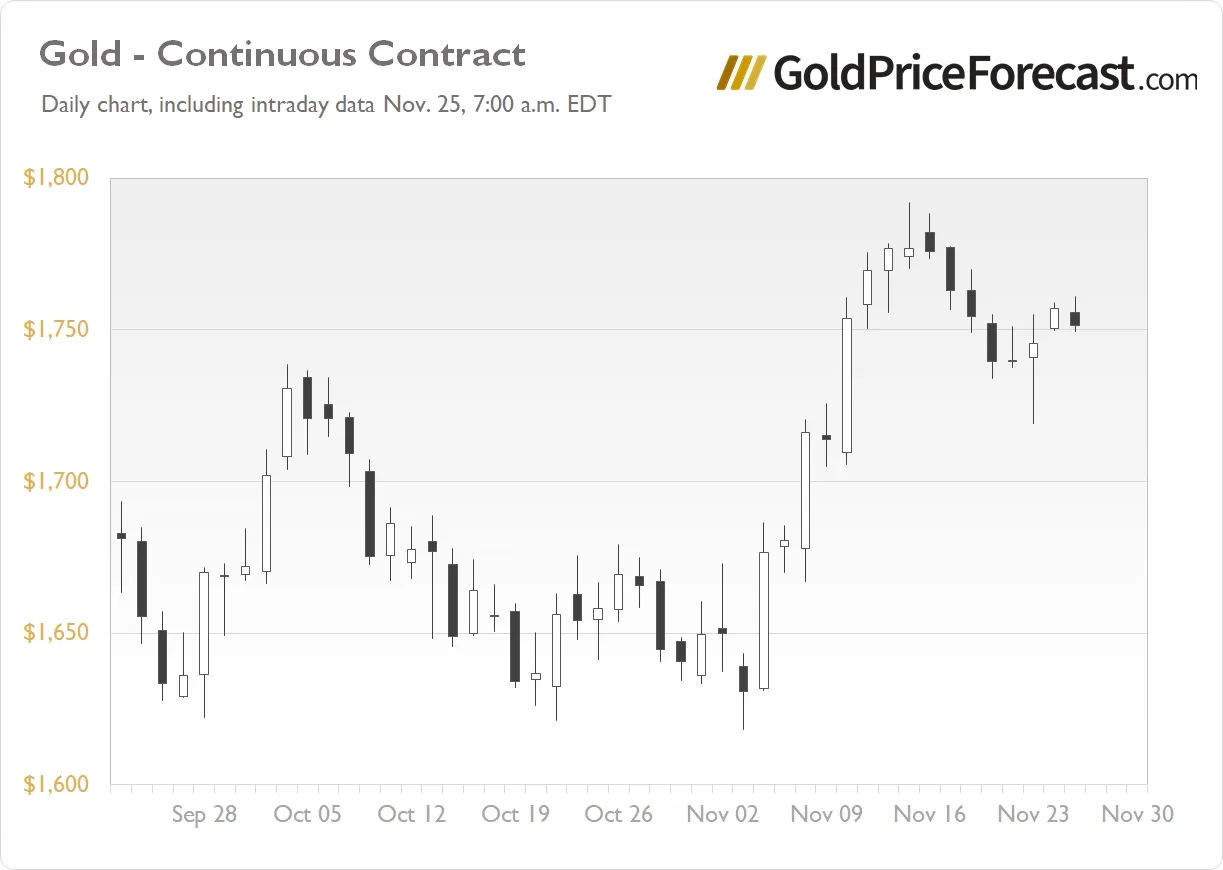 Today, gold price is 0.3% lower, as it is trading along the $1,750 level. What about the other precious metals? Silver is 1.1% lower, platinum is 0.6% lower and palladium is 1.8% lower. So the main precious metals' prices are lower this morning.
Today we won't get any new important economic data releases. The markets will be waiting for the next Friday's monthly jobs data.
Below you will find our Gold, Silver, and Mining Stocks economic news schedule for the next two trading days.
Friday, November 25
No important economic data releases
Monday, November 28
9:00 a.m. Eurozone - ECB President Lagarde Speech
12:00 a.m. U.S. - FOMC Member Williams Speech
Paul Rejczak
Stock Trading Strategist